Visiting Upstate New York can be a great experience for everyone. Not only is the area rich in history and natural beauty, but it is also very close to the New York City metropolitan area.
Chittenango State Park
Located in Madison County, NY, Chittenango Falls State Park is a 193-acre park that features a 167-foot waterfall. The park is also home to a wildlife park, a nature trail, picnic areas, and a playground. Besides the waterfall, the park also offers fishing.
Chittenango Falls State Park is located just outside of the village of Chittenango, NY. The park is open year-round. The 167-foot waterfall is one of the tallest in the Northeast. The falls are accessible via a bridge that crosses Chittenango Creek.
Besides the waterfall, Chittenango Falls State Park also features a hiking trail. The trail offers views of the falls from various angles. It features many plants and wildlife. The park is also home to the Chittenango ovate amber snail, an endangered species.
Chittenango Falls State Park also features recreational trails that are perfect for hiking, biking, and walking. The park is located near the Empire State Trail, which runs through the Erie Canal area.
Ithaca farmer's market
Located by Cayuga Lake, Ithaca's Farmers' Market has a wide range of products. This local cooperative market is run by about 160 farmers and vendors. They offer a variety of food, including fruits, vegetables, meats, and prepared food. The market also offers an ATM at the Steamboat Landing location.
The market has over 85 vendor stalls, allowing you to choose from hundreds of different products. It's a great place to visit for food, flowers, and crafts. The stalls range from dairy products to meats and eggs.
The market is located in a rustic, wooden structure with high ceilings and string lights. The pavilion is able to accommodate up to 300 guests. It is also a great place to hold a wedding ceremony, a rehearsal dinner, or an engagement party.
Harriet Tubman's home
Located in Auburn, New York, Harriet Tubman's Home is a national historic site. It is owned by the African Methodist Episcopal Zion Church and operated by the nonprofit Harriet Tubman Home, Inc. It was built in the mid-1800s. It is currently in a state of restoration.
The house is a two story brick structure with a finished attic. It was built on a cut Onondaga limestone foundation. The house is approximately 1,200 square feet on two finished floors. The home was designed and built by African Americans.
After the Civil War, Harriet Tubman began to open her home to boarders. She welcomed anyone who needed a place to stay, including orphans, disabled people, and anyone who was old. She continued to provide food to a growing number of people. Her home also served as a safe haven along the Underground Railroad.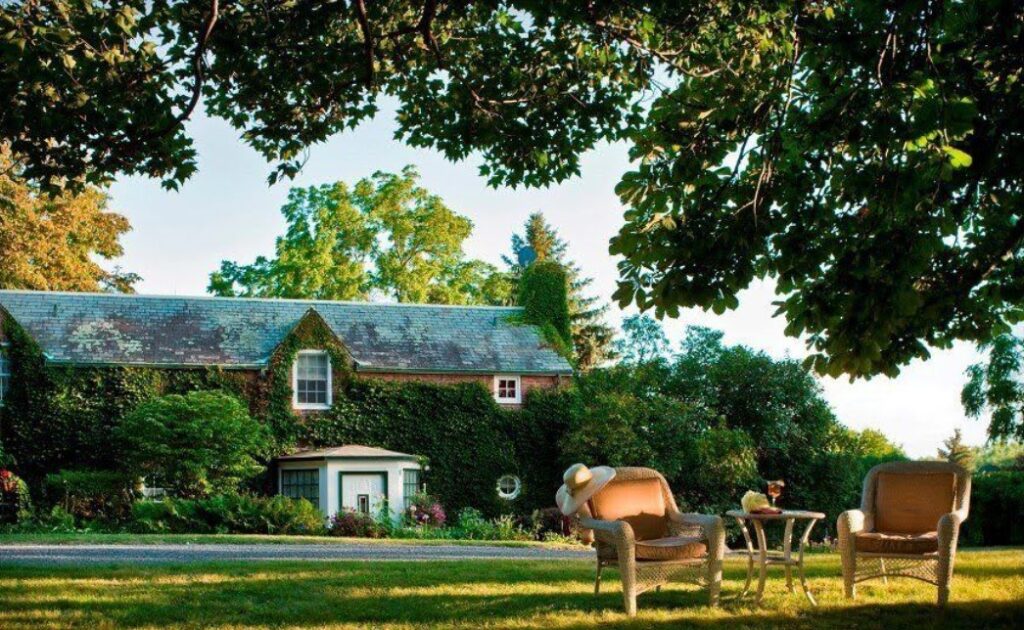 Marcella Sembrich Opera Museum
Located on the shores of Lake George, the Marcella Sembrich Opera Museum is a cultural institution honoring the life of the Polish-American coloratura soprano. The museum was built in 1922-24 as a vocal instruction studio for Sembrich, who had a sensational debut with the Metropolitan Opera in 1883.
The museum features memorabilia from Sembrich's performances, photos, and costumes. Visitors can also see her grand piano, which is still in use. The museum also features a gallery, archives, and cultural programs. The museum is free to visit.
The museum is open to the public from mid-June to mid-September. During the summer months, the museum hosts a series of concerts and lectures. It also hosts children's programs. In addition to live music performances, the Sembrich hosts films, plays, and cultural programs.
Cooperstown
Located in Upstate New York, Cooperstown is a beautiful village that features a historic district, gorgeous views of Otsego Lake, and many interesting things to do. The village has a casual, laid back vibe that allows visitors to enjoy themselves.
The Cooperstown Museum is a great place to spend a day. It is home to some of the world's finest collections of American art and artifacts, and there are plenty of fun exhibits for kids. The museum also features Native American art, photography, and other art forms.
The Cooperstown Summer Music Festival is a great way to enjoy live music. It runs from May through October and includes free concerts. Concerts are held in local venues. Some of the events include the Glimmerglass Festival, which is a world-class opera and musical theater event.