Using cuticle oil can benefit you in several ways. For example, it can moisturize your hands and reduce the amount of dryness you experience. It can also protect your nails and cuticles from getting damaged by the sun.
Jojoba oil
Using jojoba oil for cuticle care is a great way to promote healthy nail growth. The oil can also soothe dry, irritated skin. It is rich in vitamins, minerals, and anti-inflammatory properties. This makes it an ideal choice for people with acne-prone skin.
Jojoba oil is also beneficial for dry, cracked lips. The fatty acids in the oil help moisturize the lips while fighting the effects of inflammation. It also helps repair the collagen matrix inside the nail bed. It also has a high antioxidant content.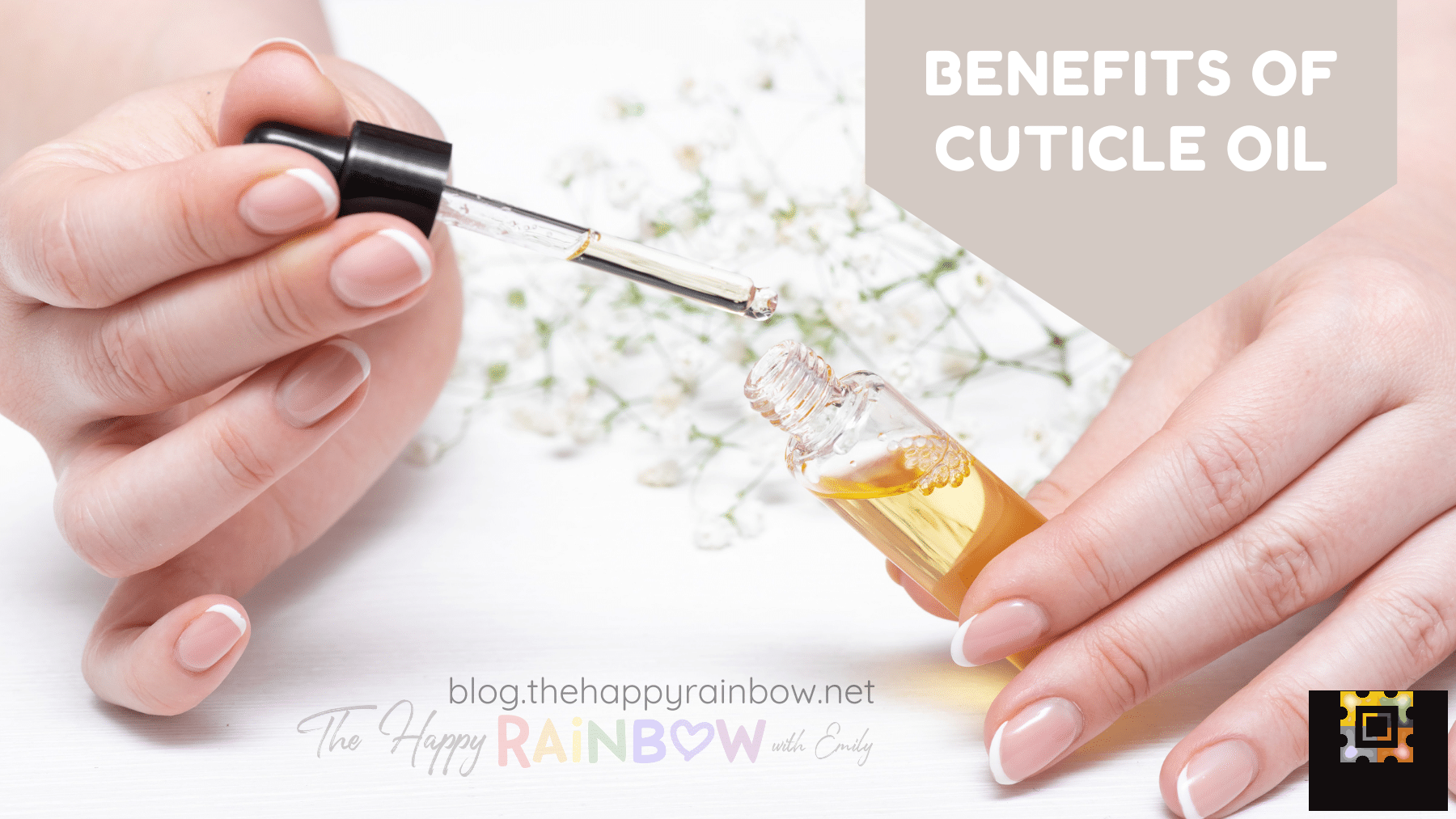 Jojoba oil helps heal eczema-prone skin. The antioxidants in the oil prevent damage to healthy cells from free radicals. It also speeds up cell regeneration.
Jojoba oil can also help repair damaged skin. The antioxidants in the oil stop oxidative stressors that break down collagen. It can also stop bacteria from entering the nail bed.
Jojoba oil also soothes irritated scalps. It also has natural anti-fungal properties.
Jojoba oil for cuticle care has a long shelf life. It is also non-greasy and doesn't need to be washed off.
Grapeseed oil
Adding a little bit of grapeseed oil to your cuticle care routine is an easy way to keep your nails looking healthy. This oil contains many antioxidants and fatty acids that will help to smooth and hydrate your cuticles.
It is important to choose a cuticle oil that is formulated with a healthy blend of essential oils. Some of the best oils for cuticles include lavender, chamomile, and cypress. These oils will soothe and heal cracked cuticles while also strengthening them.
Grapeseed oil also contains vitamin C, E, and D. These vitamins are helpful in maintaining the skin's moisture balance and collagen production. They also help protect against UV damage and help prevent skin cancer.
Another benefit of grapeseed oil is that it helps to reduce inflammation. It also improves the skin's moisture barrier, ensuring that it remains flexible and smooth. It also has a high level of linoleic acid, an unsaturated fatty acid that promotes "good" cholesterol in the body.
Wheat germ carrier oil
Adding a little Wheat Germ carrier oil to your cuticle care can help keep your nails soft, hydrated, and healthy. The oil also has antioxidant properties, which protect your skin from aging. It also soothes the skin, which makes it perfect for repairing dry, damaged cuticles.
Wheat germ is a nutritious food that contains vitamins, minerals, and fatty acids. The oil is extracted from wheat germ, and it is rich in vitamin E. Vitamin E protects your skin from cell damage, slows down the aging process, and neutralizes the harmful effects of free radicals.
Vitamin E also increases the amount of collagen on the skin. Collagen is the main protein in the body, and it helps keep your skin strong. It also aids in maintaining your immune system.
Vitamin E can also help speed up the healing process of minor skin injuries. Studies have shown that it can help increase the amount of tissue mass at the wound site.
Coconut oil
Using coconut oil to hydrate your nails can be a great way to keep them strong and healthy. It also works to soften your cuticles, and may even prevent hangnails.
The cuticle is the outermost layer of the nail, and is made up of keratin-based cells. If the cuticle is not healthy, the nail can become brittle and break. It can also become dry, and ridges can form.
If you have hangnails, you may be experiencing pain and discomfort. You may also have a lot of skin coming out of the cuticle, which can give bacteria access to your skin. The best way to stop this from happening is to massage coconut oil into your cuticles.
You can also use coconut oil on your hair. Its natural antifungal properties make it a good treatment for athlete's foot. Its fat content also helps keep the skin hydrated. You can apply coconut oil on your hair two or three times a week.