Keeping your rug clean is an important part of maintaining its beauty. You may have the best rug in the world, but if you neglect to keep it clean, it can fade and lose its shape. Here are a few tips to keep your rug looking its best.
Regular vacuuming
Keeping rugs clean is a great way to preserve them for many years. Vacuuming rugs on a regular basis will help keep the fibers of the carpet clean and free from dirt.
Regular vacuuming keeps abrasive dust particles out of carpet fibers. It also helps lift dirt and dust more effectively. This helps ensure that the carpets stay clean and allergen free.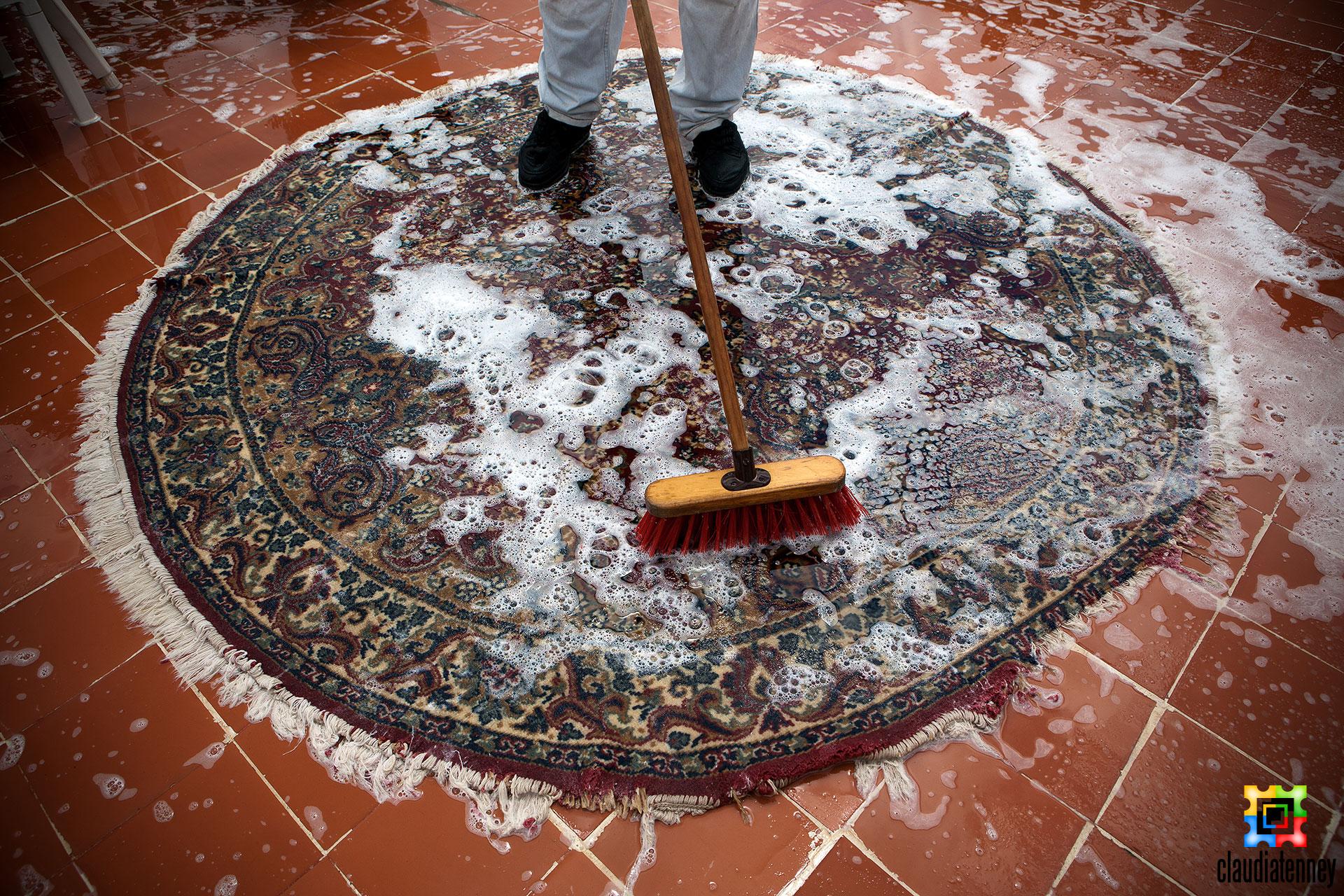 Rugs can be cleaned using a vacuum or a wet-dry vac. It is important to use the right type of shampoo to avoid damaging the fibers.
A good vacuum should include a beater bar, which helps remove dust particles and unwanted particles from carpet fibers. Better vacuums will also include suction options and brushing options.
Using a brush before vacuuming helps reduce the amount of work you have to do. However, you should use a stiff brush that is designed to work in the direction of the rug fibers.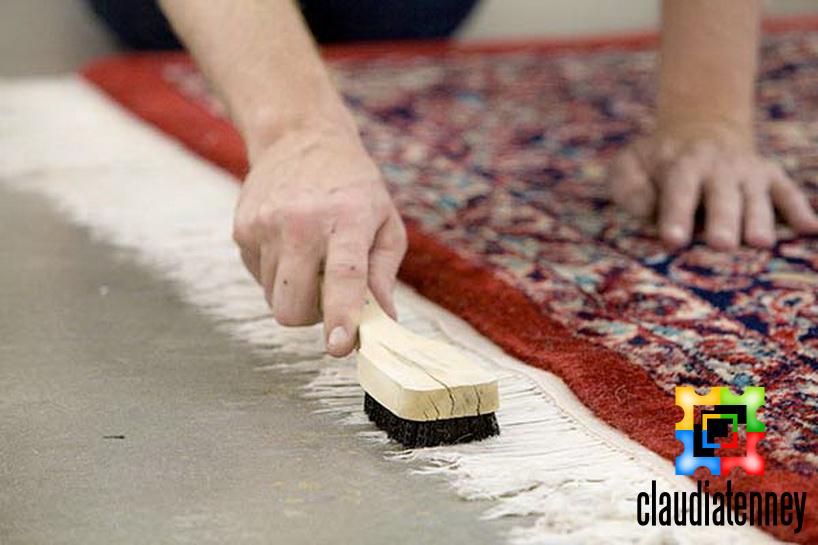 Spot cleaning
Keeping your rugs clean can help keep them looking their best. If you need to clean a small part of your rug, you can try effective spot cleaning techniques.
First, you'll want to use a clean white towel to blot the stain. Blotting will help remove stains faster than rubbing. Start blotting at the outside of the stain and move inward toward the center.
If the stain is not too heavy, you can spray a solution of white vinegar on the spot. Vinegar will break down the stain and help disinfect the area rug.
For stains that are more difficult to remove, you can try an enzymatic stain remover. These products are usually safe for rug material and should be used according to the manufacturer's instructions.
Deep cleaning
Whether your area rug has a hand-woven construction or is synthetic, it can benefit from a deep cleaning. Many times, dirt and dust are trapped inside the rug and can be difficult to remove.
When you decide to deep clean your area rug, you should check the label of the rug for the manufacturer's cleaning instructions. If you are unsure, take the rug to a professional cleaner.
Before cleaning, test a small, inconspicuous area of the rug for colorfastness. If the colors run or the area shows signs of bleeding, you should discontinue the cleaning process.
You may want to use a mild dish soap to clean your rug. Mix it with water to make a lather and work it into the rug. This will help remove stains.
Identifying a machine-made area rug
Identifying a machine-made area rug can be a little tricky. You'll want to know what to look for to help you decide whether it's a handmade rug or not.
Machine-made rugs are usually made from synthetic materials like polyolefin or polypropylene. These rugs are typically colorfast and can withstand deep washing. However, they won't last as long as hand-made rugs. The lifespan of a machine-made rug is typically 20 years or less.
Machine-made rugs usually have a fabric mesh foundation. When scratched, the mesh gives the rug a rough texture. It may have a sticker tag that indicates the rug's weave or materials. If it's a handmade rug, it will have colored knots on the underside of the rug.
Hand-made rugs usually have a fringe. The fringe is the extension of the warp cord. It's created by the ends of the fibers in the pile. It's attached to the rug, but can be detached over time.
Maintaining a rug's shape after washing
Keeping a rug's shape after washing is not rocket science. However, it can be difficult to decide which cleaning method is the best for your particular rug. For example, some rugs are prone to shedding. For these types of rugs, a Teflon-covered wand may prove to be a good bet.
In general, you should wash your rugs in a temperature-controlled environment. Hot water can loosen rugs' fibers and cause them to swell. For the best results, keep a rug away from a radiator or air conditioning unit. A humid environment is also a prime breeding ground for mold and mildew.
In terms of a reputable rug cleaning process, the best bet is to wash your rugs off-site. This helps ensure you get a better cleaning job. It also allows you to handle any problems you may encounter during the washing process.