Various kinds of daisy flower types are found in nature. Some of them are considered as common daisy, lawn daisy, English daisy, and others. Then, there are some which are considered as a symbol of love. These are the Black-eyed Susans, Shasta, Ox-eye, Gerbera, Gloriosa, and Echinacea.
Gerbera
Originally from Africa, the Gerbera daisy is a beautiful flower that has a long vase life and is ideal for containers. In fact, it is one of the top five most popular flowers in vases worldwide.
Gerbera daisies come in a variety of colors. Yellow, orange, and white gerberas are the most popular. They are also known for their fragrance and for their long vase life. They are also popular for gifts. A single long stem white gerbera is an ideal gift for a friend or loved one who is getting well. The yellow variety also symbolizes friendship.
Gerbera daisies are native to South Africa. Some varieties grow up to 12 inches tall. They are hardy in Zones 7-10. They also thrive in moist soil.
Shasta
Whether you're looking for a colorful flower to add to your garden or a simple cut flower, Shasta daisies are an eye-catching choice. They are also easy to grow. With their classic daisy-shaped blooms, they are a favorite in the cottage garden.
Shastas are hardy perennials that grow well in full sun. They are also excellent for borders and pollinator gardens. They can also be used in containers. Planting them early in the spring or in the fall will give them plenty of time to get established. They do best in well-drained soil. Water them regularly, but don't overdo it.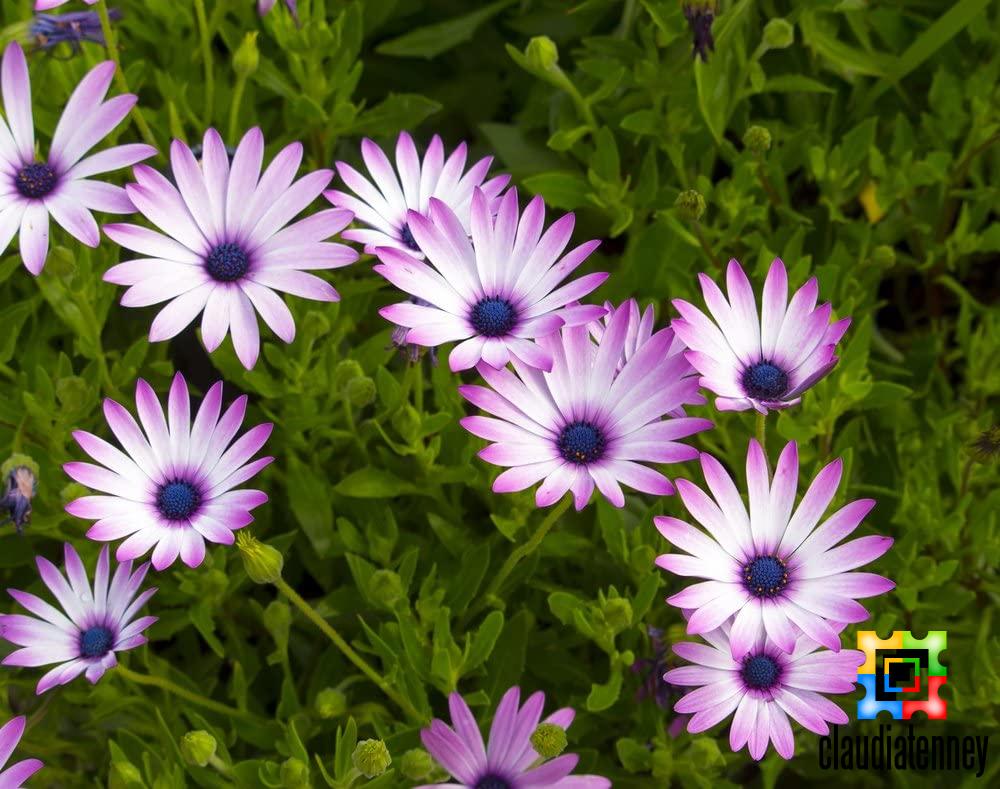 Shasta daisies are available in many different varieties. Their flower petals come in a range of colors, from lemon to pastel yellow. They are also available in a variety of shapes. There are single, double, quilled, fringed, and waist-high forms.
Gloriosa
Originally known as a prairie weed, the Gloriosa Daisy has been redeveloped into an exciting horticultural delight. Known for its fuzzy, dark stems and double or semi-double blooms, the Gloriosa Daisy is an American wildflower. It was developed by the Burpee Seed Company in the 1950s. It is now available for purchase at garden centers and online.
The Gloriosa Daisy is a native of lower North America. It is also naturalized in China. It grows in thick, clumping plants. It is an attractive wildflower that is easy to grow. It is a hardy perennial, but it is also drought tolerant. It thrives in full sun and partial shade. It is not susceptible to disease or insect pests.
Black-eyed Susans
Whether you are planting Black-eyed Susan for the first time or replanting, there are several things you should know before planting. These flowers are a popular pollinator plant and are known to be deer-resistant. Depending on the type, they can be grown in a variety of soils and are great for cut flowers. They are also known for being drought-tolerant.
Black-eyed Susans are native to eastern North America. They are a tall, upright plant with long, bristly stems. They are a good choice for borders and containers. They have dense flowers that are very attractive to bees and other beneficial insects. They can be grown in full or part sun and are generally drought resistant.
Echinacea
Using Echinacea daisy flower types in your garden can add beauty and warmth to your landscape. These tough perennials are loved by butterflies and bees. They also make excellent flower beds. They can be grown in a variety of locations, including sunny meadows, rocky areas, or woodlands. Several varieties are available, and you can collect seed for future plants. They are also known for their medicinal properties.
The best way to care for Echinacea daisy flower types is to plant them in full sun and a well-drained soil. They also need plenty of fertilizer. They can tolerate a variety of soil types, including acidic, alkaline, and chalk-based soil. They can also be grown in containers.
Ox-eye
Known as the dog daisy or marguerite, the ox-eye daisy is a perennial herbaceous plant. It is native to Europe and Asia. In North America, it is commonly seen along roadsides, pastures, waste ground, and meadows.
It is a good choice for a cottage garden or naturalized area. It grows well in full sun or partial shade, and is drought tolerant. It can also be grown in sandy soil.
The flower head of the ox-eye daisy consists of fifteen to thirty white ray flowers. The central disk is yellow and composed of compact clusters of disk flowers. The receptacle of the disk flower is convex to slightly conical.